Ways to clean the gym
The pungent smell of rubber floors greeted us as we walked into the gym for a workout. It turns out that many gym owners don't know how to treat and clean gym floors. Therefore, in this article, we introduce how to clean the floor method.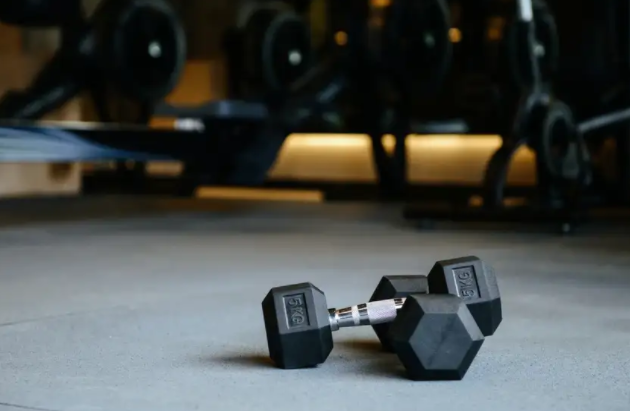 Step 1: Sweep or vacuum the floor
First, you need to remove all dust and debris from the rubber floor. During this step, you can use a soft-bristled broom or vacuum cleaner to remove all accumulated dust and debris. There is no doubt that a vacuum will provide better results than a broom and make the next step much easier. Use rolling vacuum cleaners with soft stirring brushes, as they are less likely to fray and damage the rubber material.
Step 2: Treat difficulties
Before proceeding, look around and address any areas that need extra attention. These difficulties can be stains or sticky substances, which are common in public gyms because people walk around in shoes. Gyms are also a land of spills that require extra attention during the cleaning process. Although no one likes to admit it, you may find some gums stuck in the corners.
You can usually remove stains and sticky spots by scrubbing vigorously with a soft-bristled brush. For stubborn stains, you may also want to soak it using a pH neutral cleaning solution before scrubbing. There are several ways to remove gum from rubber floors. However, we recommend icing and gently scraping the gum off, as it works best on rubber.
Step 3: Prepare a mopping solution
Before moving on to mopping, let's discuss which products can be safely used on rubber floors. We can't stress this enough, but using the right cleaning products is key to making sure the floor is crisp and clean without causing any damage.
The best cleaning product for rubber floors is a pH neutral cleaner that is best mixed with warm water for deeper cleaning, quick drying and natural disinfection quality. There are two main options for mopping solutions: store-bought cleaners or DIY.
Store-bought rubber gym floor cleaner: Store-bought rubber floor cleaners are the safest and most effective way to eliminate guesswork -- ideal for commercial gym owners. Special rubber floor cleaners sterilize, degrease and effectively remove wax or sticky residue. You also don't have to worry about damaging the rubbers, as they are marked as safe to use on rubber floors.
Homemade Rubber Gym Floor Cleaner: If you are DIYer, you can make homemade rubber gym floor cleaner using products under the sink.
Here is the recipe for an effective rubber gym floor cleaner:
A gallon of warm or hot water
1 cup dish soap or any pH neutral soap
A few drops of essential oil or lemon juice (optional)
Step 4: Mop the floor
In order for your gym floor to be thoroughly cleaned, you will need to mop it weekly or biweekly, depending on how much dust and debris your floor has collected. You can use nylon, microfiber, or sponge mops to wipe rubber floors. When mopping, make sure you don't soak the floor too much. Otherwise, moisture will seep into the joints and damage the underlying floor.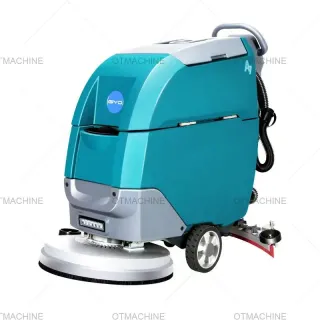 Deep clean rubber gym floor
Automatic floor washers are very effective and efficient at deep cleaning rubber gym floors, especially in commercial gyms. It scrubs the floor and sucks up dirty water at the same time, speeding up the cleaning process. Make sure to use a soft wool machine. Otherwise, the hard bristles will leave scuff marks on the rubber floor.