Type of Drilling rigs used in Oil and gas industry
Rotary drilling rigs are used for most drilling operations today. The hole is drilled by rotating a bit and applying a downward force. Generally, the bit is turned by rotating the entire drill string, using a rotary table or a Top drive at the surface, and the downward force is applied to the bit by using heavy thick walled pipe, called drill collars, in the drill string above the bit. The cuttings generated by drilling are lifted to the surface by circulating a drilling fluid down the drill string, through the bit, and up the annular space between the hole and the drill string. The cuttings are separated from the drilling fluid at the surface.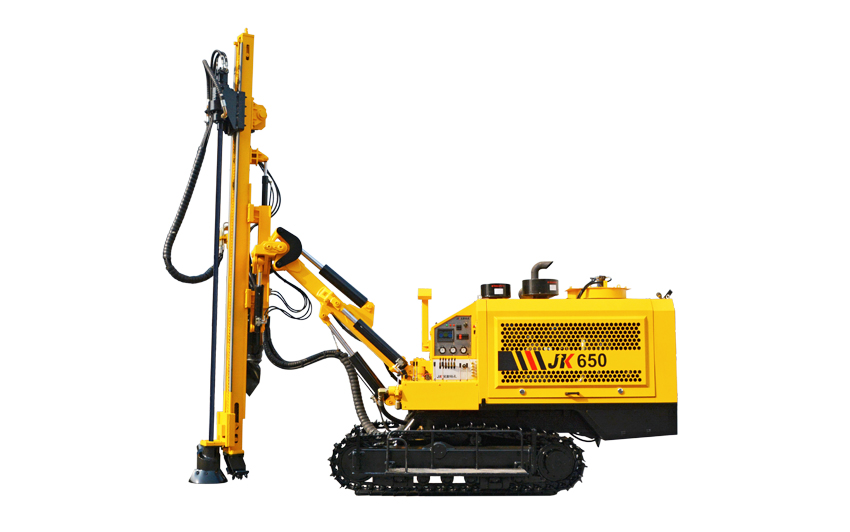 Drilling rigs In oil and gas are classified according to field operations into two major types which in turn are reclassified into other types depending on each rig capability and working environment.
Accordingly, rig type can be one of the followings:
Land/onshore Rigs
Offshore Rigs
Offshore drilling platforms types:
Submersible Rigs
Jack-up Rigs
Platform Rigs
Semi-submersible Rigs
Drill Ship Rigs
Submersible Rigs
In waters too deep for a barge, but less than 50-70 feet deep, a submersible rig can be used.
Columns or posts are submerged into the water and filled to specific levels that determine their depth. Drilling equipment on the platform above drives a floating drill unit below.
Jack-up Rigs
The jack-up rig has replaced the submersible rig as a fixed drilling platform. It is less costly to build and can operate in up to 600 feet of water. It is ideal for soft ocean sediments found in river deltas.
The jack-up rig consists of a watertight hull and three or more mobile legs. The legs are raised up to allow the vessel to be towed to a location. Then the legs are carefully jacked down until each rests on the seabed. The hull is then jacked up on the legs until it is above the predicted height of storm waves. This height depends on the area and the season. It varies in the Gulf of Mexico from 25 to 35 feet and in the North Sea up to about 95 feet for the worst storm conditions to be expected. Because the jackup is also set on the seabed, it does not have heave problems. It can have vessel motion problems during bad weather if jacked to the top of the legs. This eliminates the need for most motion compensation equipment and special mooring and anchoring equipment.
Platform Rigs
Many offshore oil rigs are anchored platforms. They use a steel framework anchored to the ocean floor as a foundation for a surface drilling rig, equipment, and living quarters. Platforms may drill in many directions from this base, and they are broken down into specific types suited for various depths.
Fixed Platforms
Fixed platforms are attached directly to the bottom and are designed for long-term use. These platforms can work in up to 1,710 feet of water.
Compliant Towers
Compliant towers are slender, flexible towers with a concrete pile foundation. This structure is designed to sustain significant lateral forces, and they can operate in water up to 2,990 feet deep.
Semi-submersible Rigs
Semi-submersibles are the most stable of the floating rigs. When drilling in rough waters, oil companies will frequently use semi-submersibles due to their ability to remain stationary in less-than-ideal conditions. Modern rigs can drill to depths of less than 1,000 meters, and the most recent can reach depths of less than 3,000 meters.
Drill Ship Rigs
A second type of floating vessel used in offshore drilling is the drillship. Drillships are designed with the rig equipment and anchoring system mounted on the central turret. The ship is rotated about the central turret using thrusters so that the ship always faces incoming waves. This helps to dampen wave motion.
Worker Safety on All Oil Rigs
Working on any vessel or platform rig carries with it certain risks. Owners and operators of rigs need to take steps to help protect their workers and provide safe working environments. In the event they are negligent and workers are injured, they can be held accountable under maritime law.
If you are an oil rig worker, seaman, or vessel worker and have been injured while in the service of a vessel or ship, you could be entitled to monetary compensation.
This is all about the type of drilling rigs used in offshore drilling. To know more about other interesting topics in the online course for piping engineering, contact us.