Best Professional Laser Hair Removal Machine
Do you struggle with excess body hair? Do you often find yourself spending too much time and money on shaving products, waxing services and tweezers? Many people now turn to laser hair removal as a cost-effective and permanent solution to unwanted body hair. However, as laser hair removal has grown in popularity, so has the number of available techniques. Diode 810nm, Alexandrite 755nm, Ruby 695nm laser, Nd:YAG 1064 nm laser and other laser hair removal machines are gaining popularity as permanent treatments for permanent hair removal. Whether you want to treat the legs, underarms or bikini area, laser hair removal works on any part of the body. In this blog post, we'll compare the different types of professional laser hair removal machines to help you decide which technique is best for your needs. By the end of this blog post, you will be able to confidently book laser hair removal and finally achieve the flawless and smooth skin of your dreams.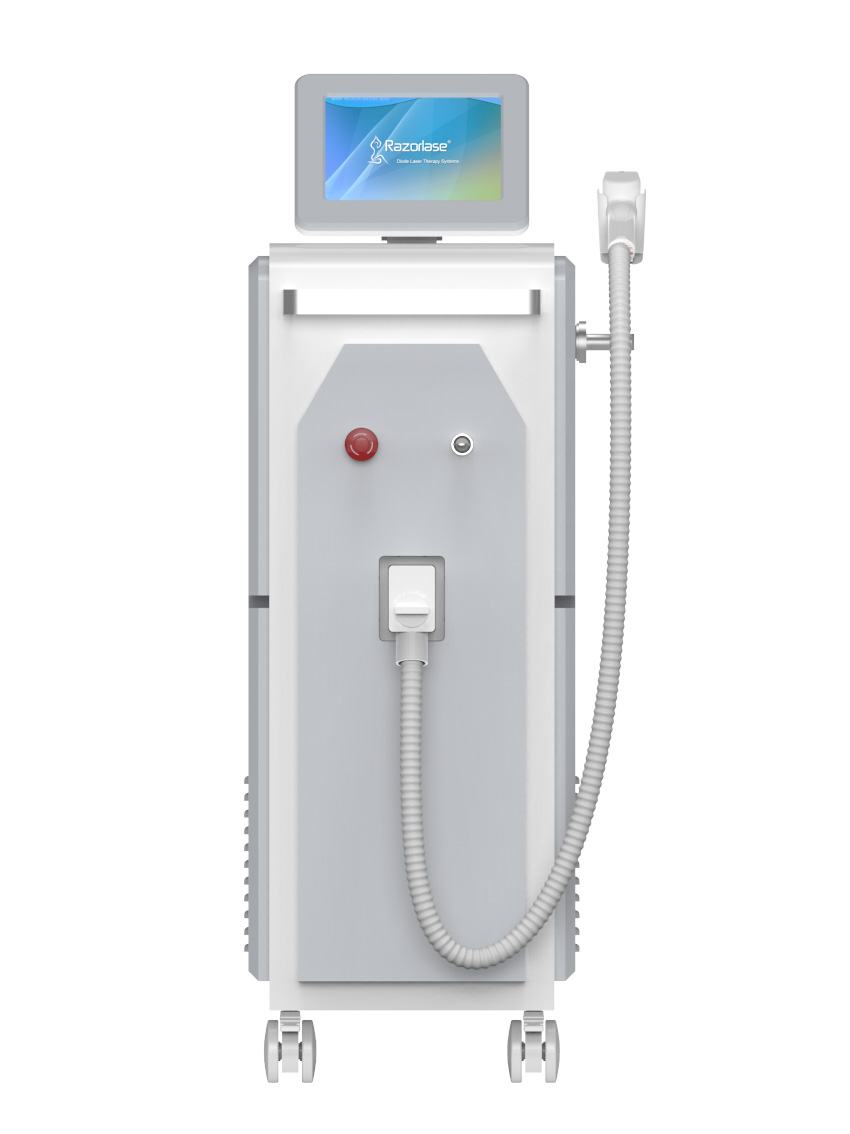 With the wide variety of laser hair removal machines available, it can be difficult to determine which expertise is best for your needs. In general, most laser hair removal machines rely on skin pigment and hair pigment. Laser hair removal technology targets this hair pigment, heating the hair root to a temperature high enough to damage the hair follicle without affecting any surrounding tissue. Thanks to the concentrated and powerful laser beam, this damages the hair follicles enough that they can no longer grow hair; you end up with smooth, flawless skin. Depending on your skin and hair type, a laser specialist can help choose the right laser system for your needs. the following,
The Best Laser Hair Removal Techniques:
diode laser
The Diode 810 nm laser emits short-wave and long-wave light during treatment to treat gray and medium hair types, and light to medium skin types. This laser technique requires several short treatments with little downtime between sessions.
alexandrite
What makes Alexandrite Laser 755nm unique is its fast and efficient laser hair removal. It is the fastest technology on the market today and is a popular option for treating large areas of the body in people with light olive to olive skin tones and light and medium hair types. For the laser to work fast, the pulses need to be fast, which can lead to increased discomfort during the treatment. However, this also means that an average hair removal service with Alexandrite Laser takes around 30 minutes, depending on the size of the treated area! Many people choose this machine for the quick and safe removal of large areas of body hair.
Ruby Laser
Ruby Laser 695nm is one of the oldest and rarest technologies on the market today. It has been widely used for many years because it effectively and safely removes unwanted hair with minimal side effects. It's a great choice for light or fine hair, but should not be used on dark or tanned skin. An important note about the Ruby Laser is that the delay between laser pulses is specifically designed to minimize patient discomfort during treatment. This results in selective damage to the hair follicles while leaving the surrounding skin safe and painless.
Nd: YAG
The Nd:YAG 1064 nm laser technology relies on individuals with highly concentrated areas of melanin because the laser itself has a weaker absorption rate of melanin compared to other machines. The longer wavelengths used by the technology also allow it to pass through the melanin pigment in the skin to the melanin pigment in the actual hair. Overall, these two unique features of the technology make it the most effective option for hair removal for people with darker skin tones. Lasers are notoriously less effective for light-colored or fine hair because it tends to target concentrated areas of melanin pigmentation.